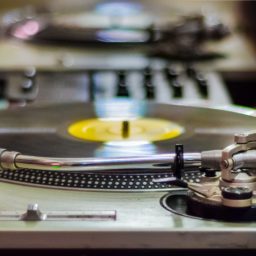 You did it!  You're engaged to the love of your life and have started the planning process for your wedding.
There are so many things to do now and choices to make.  One of those choices will be "What kind of entertainment will we have?
Many years ago, dance bands were the popular choice of entertainment for weddings.  These days, you will find that most couples have a DJ / MC perform for them on their big day.  The term DJ is loosely thrown around these days and it seems like everyone and their mother is a DJ.  When selecting a wedding DJ, you must be very careful on picking the right person for the job.  Someone that has the right experience, equipment, music knowledge, and personality to make sure one of the most important days of your life goes exactly like planned and that everyone, of all ages, has a great time.  You want your night to be magical, a night to remember, and using your cousin's high school band, your best man's iPod, or hiring the cheapest DJ on Craigslist is not going to cut it.